About InstaFood
InstaFood is an eCommerce solution for take away restaurants to facilitate their customer order online quickly and easily. The solution includes Personalized Website and Mobile Apps, both Android and iPhone, completely designed for the restaurant. Another important part of the suit is that restaurants can have a local version installed on their till system, which they can use to take order from on premises customers. As soon as customer places an order either from website or mobile app, its displayed on local system screen. This local system is synced with online system regularly in order to make sure no order data is lost. Following is the feature list of all components of the instaFood.
---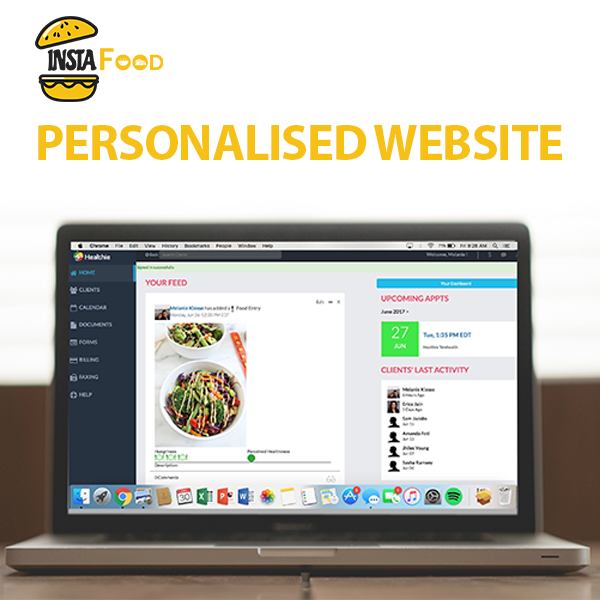 Personalized Website
1.Domain & Hosting
First step in, Personalized Website, is domain registration. If a client has already registered domain we use it to launch website, otherwise one of our team representatives can register the domain name for him. We use high end hosting server so website visitors have smooth experience while ordering their food
2. Browse Menu
Customer can easily navigate through website content. Menu items are shown category wise which enables customers choose items easily what they want to order.
3.Options for Items
Customers can choose optionally what they want to add to their ordered item e.g if a customer wants extra topping or extra sauce while ordering pizza, he can simply choose from options available for that pizza.
4.Order Placement
After choosing the items customer is taken to checkout page where he enters contact details like name, address, post code etc and press "Place Order" button.
5.Order Tracking
Once order is placed online, customer is given a tracking number which he can use later to track the status of his order
6.Promotion Banners
Promotion banners are added to site home page which helps site owners show running offers and deals to their customer and boost their sale.
7.Admin Panel
Restaurant owners are provided with admin panel to manage orders received online and offline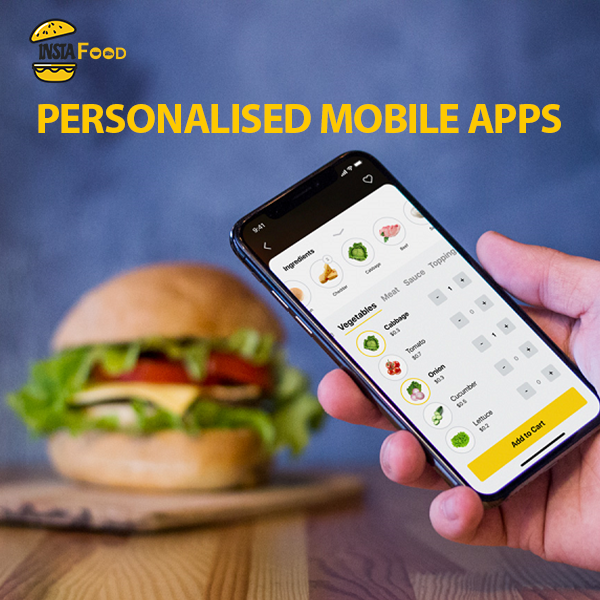 Personalized Mobile Apps
As majority of the online traffic comes from mobile, so having your own mobile app is must have for your business growth. Using your app to order food will be easy for your customer instead of going to browser and type the URL for your site.
1.Tab View
Mobile app is designed using tabs so customer can easily navigate through different sections of the app.
2. Screen Adaptive
Application is designed in a way that it automatically adjust size according to available screen size.
3.Push Notification
Mobile apps have push notification feature, which restaurant owners can use to notify their customers about daily meal deal.
4.Promo Banners
Restaurant owners can use this feature to send attractive banners about latest and upcoming promotions to their customers.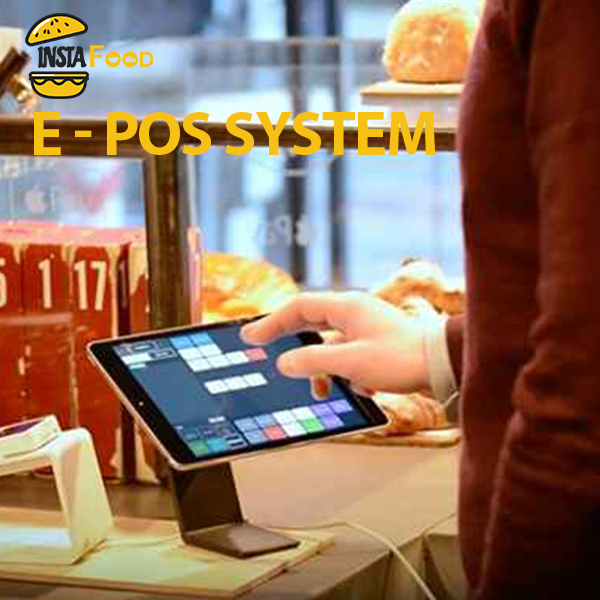 E-POS System
Another important component of InstaFood is its offline version which can be integrated into existing till system as well as it can be provided as complete package containing hardware and software. Important features include:
1.Data Syncing
Data is synced regularly between till system and website/apps so that no data is lost and hence more accurate reporting.
2.Invoice Printing
When an order is closed, operator can print sale invoice for customer.
3.Drawer Opening
As soon as sale invoice is printed, a command is also sent which opens the attached cash drawer.
Schedule Demo